What To Look For In Everyday Change? (Noodling)
Author: Tomas Rodriguez Date Posted:24 March 2019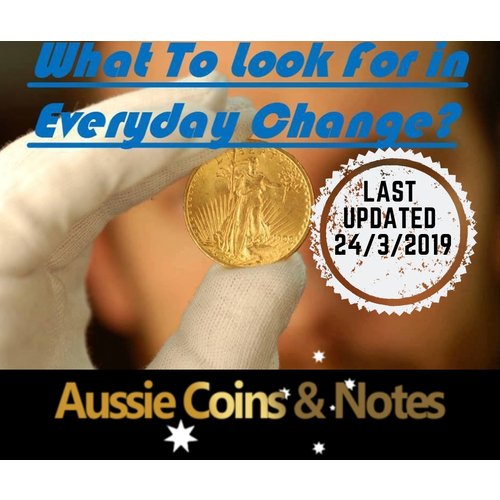 Noodling in Numismatics is a hobby where Coin and Banknote collectors go out into the public and look through all the money change they can to find the Low mintage, Variations and Error Coins which are of collectable value. Aussie Coins and Notes recommends this hobby to all aspiring Numismatists as it is one of the very best ways to gain knowledge on this market and build a collection with minimal to no investment except the time enjoyed doing it.
Here is the main list of Collectable and Low Mintage Coins You Can Find in Your Change
---
Comments (3)
Thank you

By:

Jenny Jensen

on 20 July 2020

Thanks that is great to look over when trying to learn. Jen
---
Very helpful .

By:

Brian Pawsey

on 7 June 2020

This is a very handy reference to condense sought after coins to one list. A big plus for beginners and a refresher for older collectors.
---
Thank you!!

By:

Sarah Herbst

on 7 May 2020

This is the most detailed and well executed list for a new collector to understand that I have personally found online.. I love that you've got all the info in one easy to read page to use as a reference when I'm noodling .. the only thing I can suggest that would add to it is maybe to include a small pic of each coin referenced that can be opened if someone wants a closer look but really that's not essential just a thought. Thanks
---
Leave a comment
A blog post about why you will love our company.
---